Assisted Living in Parker
A Focus on People
It's our hands-on approach to taking care of our residents that puts our senior living community in Parker, CO, in a class of its own. Pine Grove Crossing's Assisted Living option offers residents independence and autonomy with just the right amount of extra support they need to live their best life. You and your loved one will no longer have to worry about housekeeping – Pine Grove Crossing provides that weekly service to all of our Assisted Living residents. We also offer maintenance, transportation, and plenty of options when it comes to fresh, nutritious meals. In addition to selecting the food they want, Assisted Living residents of Pine Grove can choose where they would like to enjoy their meals, with a number of dining venues available.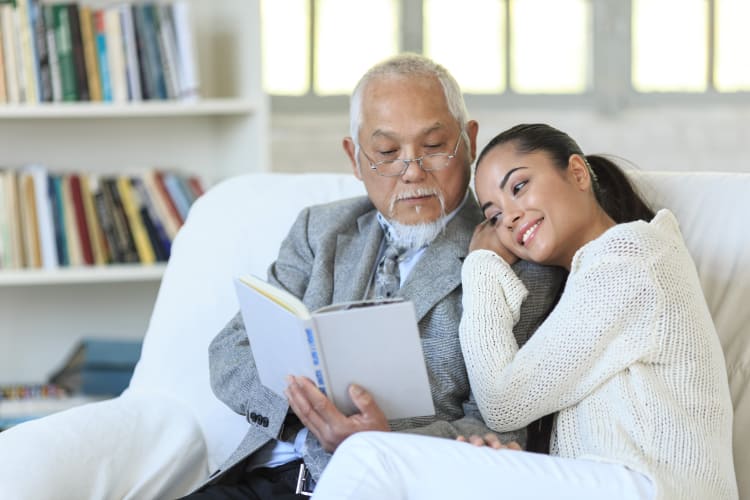 Comforts of Home
The Assisted Living suites at Pine Grove Crossing give you or your loved one a comfortable place to call your own right in Parker, CO. You can rest easy knowing our newly built community provides just the fresh, inviting spaces you want with the caring, professional support you need. In addition to the weekly housekeeping for your suite, Assisted Living residents can enjoy full access to the engaging daily activities provided through our Life Enrichment program. Residents will look forward to the fun and interesting activities our team plans seven days a week. Whether you or your loved one are interested in learning something new, meeting neighbors, making friends, or gaining a hobby, our variety of activities will always provide the opportunity to mix up the day, every day. Residents can also make some time for themselves to take in the courtyard, walking paths, or their own private patio. Plus, Pine Grove Crossing welcomes Assisted Living residents to bring their pets to fully appreciate our gorgeous grounds and mountain views with their cat or dog by their side.
Get in touch to find out more about Assisted Living in Parker, Colorado, at Pine Grove Crossing.